Percentage Point staking plan for backing
Description
This is an implementation of the "Percentage Point Staking Plan" described in this article.
The betting starts with deciding how many bets you want to place based on your starting bank and the size of an average bet. For example, if you have £1000 in your account, and the size of each bet should be £10, then you aim at placing 100 bets (or points).
After each bet's result is known (i.e. won or lost) the next bet is the new size of your bank divided by the number of points within it.
The size of the starting bank and the first bet can be configured in the constants inside the trigger file.
Here is a sample account statement record.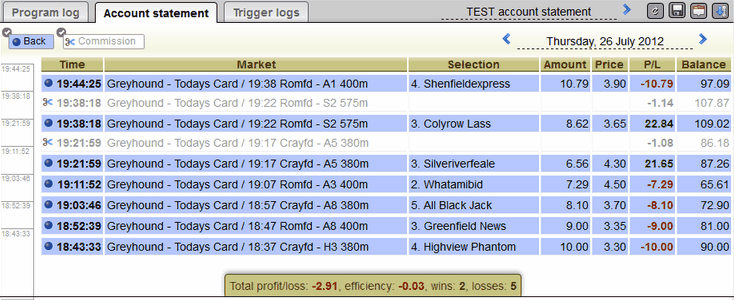 If you have not heard of BetFair yet or do not have an account, register today and get £20 free. Use the link below:
Gamble responsibly! Always be aware that betting is NOT risk-free. You must be 18+ years old before you try gambling, but even as an adult, withhold from spending money in an ill-judged manner. Our company does not encourage you to prefer gambling over other meaningful activities. If gambling is affecting your life or the lives of people close to you, please contact
GamCare