Acting on Pressure of Money (high Lay volume vs low Back volume)
Description
We'll back on any selection in the given price range whose LAY volume is 2 or more times as much as BACK volume.
For example, you can see on the screenshot below that the back volume of selection The Stig is equal to 6.4 + 19.8 + 49.7 = 75.9, whereas the lay volume is equal to 28.6 + 38.2 + 260 = 326.8. That's 4.3 times higher, so the bet has been placed.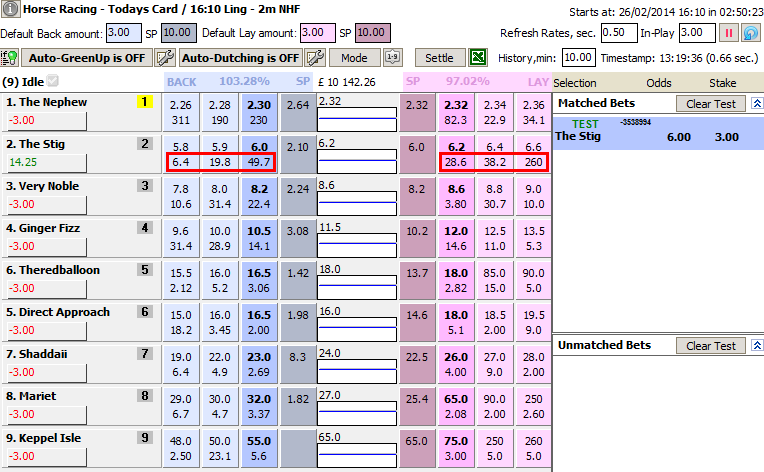 Triggers
The trigger is very simple: it compares the "Lay Volume" parameter of the selection with its back_volume trigger variable.
There is a constant named max_price for specifying the maximum price of the qualifying selection. You can also set the ratio of lay and back volume through the constant named mult.
If you have not heard of BetFair yet or do not have an account, register today and get £20 free. Use the link below:
Gamble responsibly! Always be aware that betting is NOT risk-free. You must be 18+ years old before you try gambling, but even as an adult, withhold from spending money in an ill-judged manner. Our company does not encourage you to prefer gambling over other meaningful activities. If gambling is affecting your life or the lives of people close to you, please contact
GamCare