Laying according to D'Alembert staking plan
Lay on a selection according to the D'Alembert plan (read description here).
Please note that the original staking plan implies that the price of the bet is 2.0 - so that you lose or win exactly what you bet. In sports betting this price is not so frequently met. So apply this plan to the markets where the price is less than 2.0, for example in horse race place markets.
Right-click here to download the trigger file.
The example was run in a series of horse race place markets.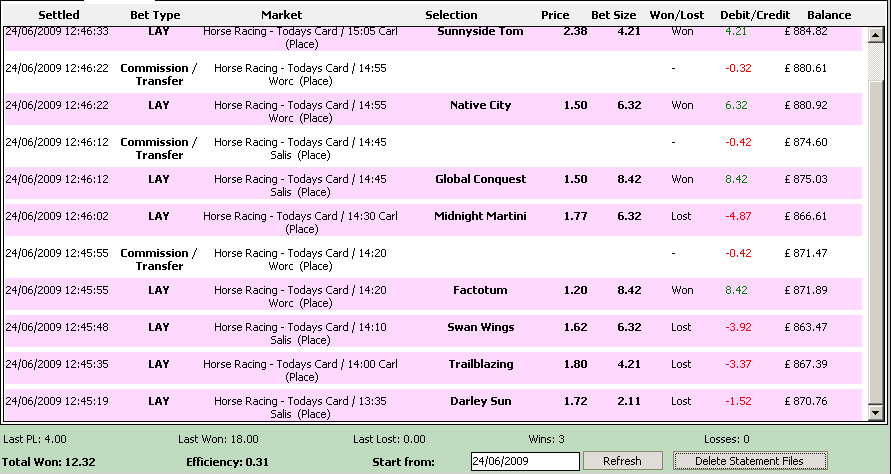 If you have not heard of BetFair yet or do not have an account, register today and get £20 free. Use the link below:
Gamble responsibly! Always be aware that betting is NOT risk-free. You must be 18+ years old before you try gambling, but even as an adult, withhold from spending money in an ill-judged manner. Our company does not encourage you to prefer gambling over other meaningful activities. If gambling is affecting your life or the lives of people close to you, please contact
GamCare