Laying Multi-Link Doubles plan
Description
This staking plan is a variation of the "Backing Multi-Link Doubles", only it lays instead of backing and recoups loss instead of adding up the winnings. Here are its differences:
Lay a percentage of the initial bank on a given selection
If a bet lost, divide the loss equally between the remaining bets
If a bet won, deduct the winnings from the loss, then divide the remaining amount between the remaining bets. If the loss has been recouped, keep laying the earlier calculated bets remaining in the cycle.
This plan is explained by one of MF Pro users on the forum.
Triggers
Use these constants in the file to adjust your system:
ba - the starting bank size
cycle - the length of the cycle
Here's a sample account statement generated of the bets placed by the triggers.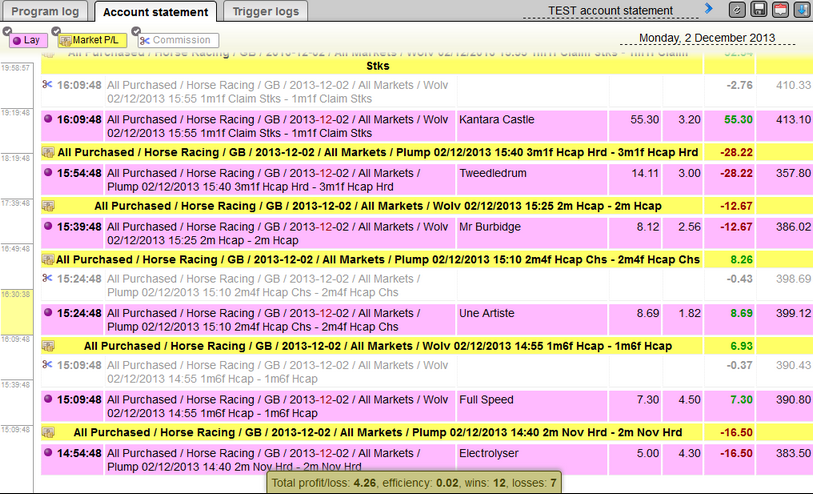 If you have not heard of BetFair yet or do not have an account, register today and get £20 free. Use the link below:
Gamble responsibly! Always be aware that betting is NOT risk-free. You must be 18+ years old before you try gambling, but even as an adult, withhold from spending money in an ill-judged manner. Our company does not encourage you to prefer gambling over other meaningful activities. If gambling is affecting your life or the lives of people close to you, please contact
GamCare